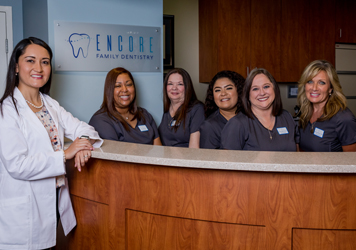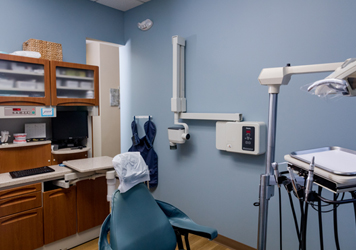 Our Philosophy
Our mission is simple: It's all about you!  
The professional staff at Encore Family Dentistry and Dr. Adriana Castiblanco are committed in accomplishing the mission by applying patient-oriented values and creating an environment of comfort and friendly care, while using the latest in techniques and equipment to ensure the best results.
What do we value?
Education
We believe in education. An informed patient is empowered to make confident decisions regarding their dental health. This is why we take the time to discuss your options, explain treatments and properly educate you on your oral health. We also believe in our own continuing education. This is how we stay up to date with the latest techniques.
Personalized Care
We love our patients and our patients trust us. This is why we have patients who have been with us for over 30 years. Our friendly and professional staff is always looking for ways to make you more comfortable. You will notice a difference right away.
Your Health
Your mouth is the gateway to complete health. This philosophy means we take a careful and thorough approach to your treatments. It is important to us that we educate our patients and why we believe in recommending only necessary treatments. We are a very conservative practice and will only do treatment that is strictly necessary.
Technology
Technology is an important part of dentistry. Using the latest technology means better diagnosis, more gentle treatments and faster recovery. By staying up to date it shows we care about our patients and the quality of treatment that you will receive.