Meet the Team
We are extremely proud of our long-established dental team.
We figure that working together as a convivial, professional team for ten to 25 years is quite an accomplishment, particularly in this day and age. With over 30 years of combined experience,  the professional staff of Encore Family Dentistry shares the pleasure of really getting to know all of our dental patients  under our care. Some of our professional staff have had the pleasure to see some of our younger patients grow into adults and become our patients on their own. Whether you're an old friend or new in town, you can be sure that when you come to our office you'll be warmly welcomed by our staff!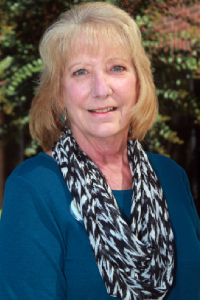 Dianne Hawkins, Office Manager
Dianne moved to Georgia in 1994 from Indiana. She has been in dentistry since 1987. She and her husband love to camp and boat in various parts of the southeast. She enjoys having her twin daughters living close by and spending time with her grandchildren. She also enjoys walks with her German Shepherd "Shonee". She and her Husband, Ted, value their time with family and friends. Dianne also enjoys cooking and trying new recipes and talking drives to just "get away" and find new things and places.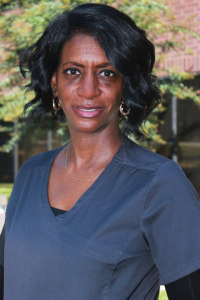 Shirley Davis-Logan, Front Office Administrator
Shirley was born and raised in Savanah, GA, and has over 18 years of experience in the dental field. She earned her dental assistant certification from the Atlanta School of Medical and Dental Assistant of Business. She has served in various roles including dental assisting, front office administration and management, and dental treatment coordinator.
Shirley and her husband DeWayne have been married for over 25 years, have a beautiful daughter named Jasmine, and a Siberian Husky named Faith Dakota. In her spare time, she enjoys maintaining a vegetable garden, doing home improvement projects, reading, exercising, studying the bible, and traveling with family and friends.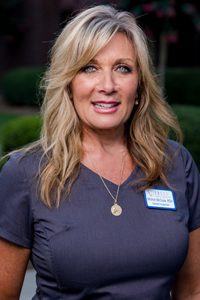 Michon McClure, Hygienist
Michon is from Ft. Wayne, Indiana and had been living in Marietta-East Cobb area since the early 90's. In 1989, she earned her Dental Hygiene Degree from Indiana University and has used her over 20 years of experience to provide the best hygiene care to all of her patients. She enjoys many aspects of dental hygiene including patient education, restorative dental health and really getting to know her patients in order to provide the best oral hygiene advice to each patient. Michon enjoys the camaraderie of the team and Dr. Castiblanco's approach to patient care. She lives in East Cobb with her two teenage children. Besides managing a very busy household, she finds time for her hobbies, which include running, restoring old furniture, and decorating and staging houses for sale.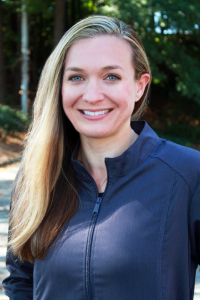 Amanda Gowland, Hygienist
Amanda is a Georgia native and a mom to a beautiful little girl. She received her Associates in Dental Hygiene in 2012 from Georgia Perimeter College and her Bachelors in Dental Hygiene from Georgia Highlands College in 2016.
Amanda enjoys spending time with her family, friends and dog. She also enjoys hiking, traveling and working out in her gym at home. Her favorite places she has traveled to and hiked is Banff, Canada and Mount Rainier National Park in Washington. Amanda hopes to hike in all of the national parks in the United States some day!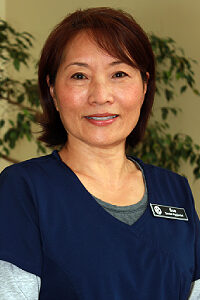 Sue Kim, Hygienist
Sue is originally from South Korea but has lived in Georgia for past the two decades. Inspired by her dental hygienist, she attended Clark College in Vancouver, Washington and earned her dental hygiene degree in 1996. Sue joins our practice with over 25 years of experience in the dental field and she loves serving her patients dental needs!
Sue has son who is serving in the U.S. Army and a seven years old granddaughter. During her free time, she enjoying going on walks, practicing yoga and gardening.
Tai Johnston, Dental Assistant
Tai has been a valued member of our team since 2012. Tai adds over 20 years of dental field knowledge and experience to our professional team. Tai holds an Associate Degree from Hostos Community College in New York. She also enjoys her education and staying current on all the advancements in todays challenging dental field.
Tai enjoys spending quality time with her family and friends. She loves taking family vacations.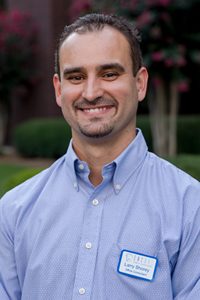 Larry Shorey, Office Consultant
Larry and Dr. Castiblanco have been happily married since 2016, and have known each other for many years before that. Larry was born in Puerto Rico and grew up on the island for most of his childhood and later moved to Georgia.  Larry graduated from the Georgia Institute of Technology in 2009 with a bachelor degree in Mechanical Engineering. You may see him from time to time in the office where he assists in the general operation and management of the practice. Larry works full time as an evaluator in the commercial nuclear power industry and he applies his unique experience, skills, and an outside-the-dental-industry perspective to help identify and improve performance gaps, processes efficiencies, ensure regulatory compliance, and technical skills to help maintain equipment and processes to high standards; all with a clear vision to deliver the ENCORE WOW EXPERIENCE! to each and every one of our extended family members – YOU, OUR PATIENTS!
Some unique things about Larry is that he is fluent in Spanish, have lived in the Smyrna/Marietta/East Cobb area for over 10 years, loves the outdoors and traveling. Being an engineer, he enjoys fixing things including working on his 2006 Lotus Elise, and doing house improvement projects. Larry also enjoys DJ'ing small events and of course, Larry takes great joy raising his infant son Larry Manuel "Manu"